At our dental practice, Upen J Patel, DDS, patients are able to receive a wide variety of dental services. Our patients are also happy to learn that our dentist in Arden Arcade, Dr. Upen J. Patel, is also able to provide these services at the same time he is providing our patients with sedation dentistry.
Our dentist in Arden Arcade believes that everyone who needs dental care should be able to receive it. However, it is well known that many patients do not come in for their dental care because they have a serious fear of dentistry. At our dental practice, we are very happy to be able to offer our patients sedation dentistry if they are anxious about the dental care, or if they have other problems which interfere with their dental care. For example, if a patient has problems sitting for a long period of time, sedation dentistry can be helpful. Sedation dentistry allows our dentist to complete a lot of dental care in a shorter amount of time. This means that our patients also need to come to our dental practice fewer times in order to receive the total dental care that they need. At our dental practice, the sedation dentistry that we use can be oral conscious sedation. This type of sedation is not to be confused with general anesthesia which generally needs to be administered in a hospital setting. Our sedation dentistry uses a safe and effective technique which can safely be provided to patients in our dental office. During our sedation the patient remains conscious and breathing on his own during the entire procedure. When a patient has IV sedation, we can perform all necessary dental procedures while the patient is totally relaxed, unaware that dentistry is being done. This treatment is extremely useful for patients who are extremely nervous about any possible dental treatment.
For an appointment to see our dentist in Arden Arcade for general dentistry care, with or without sedation dentistry, simply contact our office today.
By Upen J Patel, DDS
March 29, 2019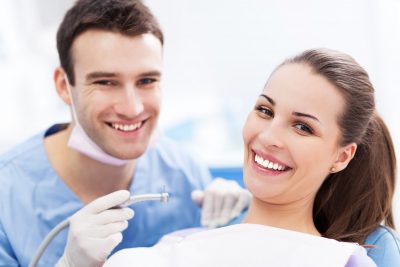 Blog Posts
Follow Us