Continue
The first thing most people notice when they look at you is probably your smile. Taking care of your teeth is one of the easiest and best ways to present yourself to the world. But sometimes you need a little extra help to reestablish your beautiful smile. Whether you have missing or damaged teeth, gaps between your teeth, or your teeth have been discolored or stained, we offer a wide array of state-of-the-art cosmetic dentistry procedures. At the office of the best dentist in Sacramento, Upen J Patel, DDS, we are dedicated to creating beautiful, long-lasting smiles and maintaining healthy mouths.
While working to improve the smiles of our patients, we keep in mind that each face has a unique smile and shouldn't be a copy of someone else smile. We create individual smiles that compliment a patient's facial features and enhance their overall facial beauty. Furthermore, our dental office seeks to establish facial harmony where the smile is not the central focal point, but enhances the overall facial appearance. That is why many of our patients have come to see our team of the best dentist in Sacramento for our expertise in cosmetic tooth restorations. If you are looking to fix an unaesthetic or unattractive tooth problem, look no further. We provide a wide array of cosmetic dentistry including veneers, crowns, implants, bridges, teeth whitening, and more at his dental office. Cosmetic dental treatments can change the size, shape, and alignment of certain teeth. Our dentist can also get rid of unsightly stains, reshape mouth with bonding, and reshape teeth with placements of porcelain veneers. Filling in unattractive spaces between teeth or improving or correcting bites is another service of cosmetic dentistry. Perhaps you want to lighten or brighten the color of your teeth. We would be happy to help you brighten your smile with tooth whitening. At our dental office, we can also repair decayed, broken, cracked, or chipped teeth, as well as replace missing teeth or even old, unattractive dental treatments.
Our team of the best dentists in Sacramento believe that people look different, teeth look different, and so every patient receives a customized service. On the other hand, all patients are equally important and treated as friends and family. Our team of cosmetic dentists will determine the best possible solution to restore your teeth based on your individual needs. So whether you wish to improve your smile by merely whitening it, or your teeth require a bit more attention and need to be restored with a dental crown or veneers, our dental office is the experienced and talented dental office that you've been looking for. For more information on your options of cosmetic dentistry or to schedule a consultation with one our cosmetic dentists, please the office of Upen J Patel, DDS today.
By Upen J Patel, DDS
May 20, 2019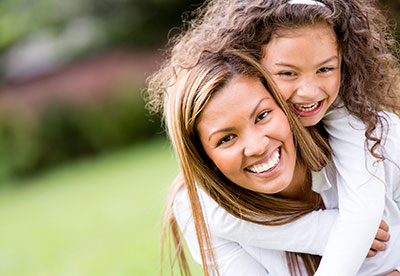 Blog Posts
Follow Us